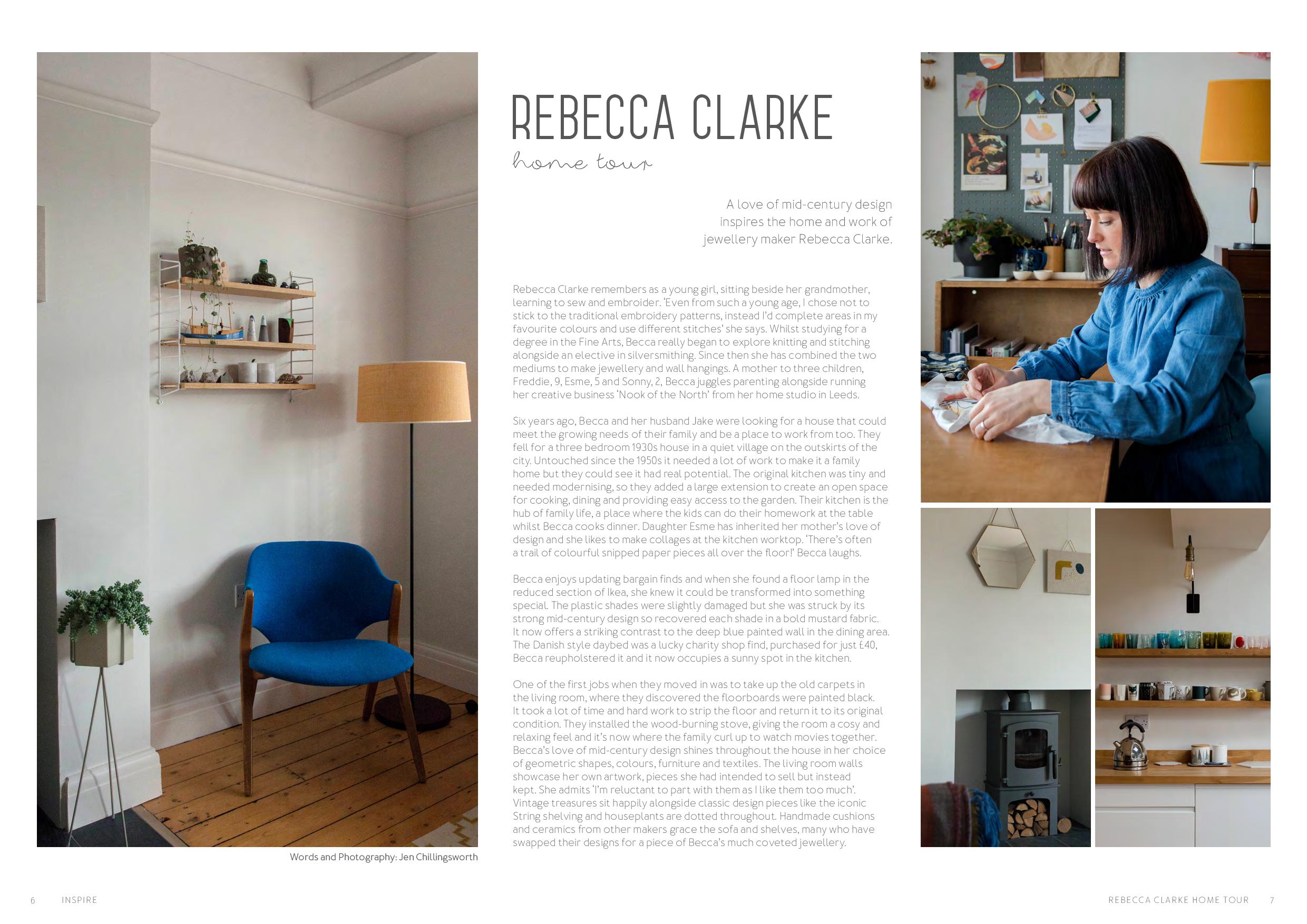 A little about me - I am a freelance writer and photographer based in Leeds, West Yorkshire. I'm married to my best friend and we have one son who is 16 years old. I previously worked in bookselling, arts management and market gardening. It was on the land where I discovered the true power of nature and the sheer effort that goes into food production. I'm passionate about protecting our environment and as a family we embrace a slow, simple life.
On this blog I write about slow, simple and sustainable living. From the changing of the seasons, UK travel, nature, my home and gardening to vegetarian cookery.
My first book, 'Live Green - 52 steps for a more sustainable life' is published by Quadrille in January 2019. It's a practical guide of 52 changes - one for each week of the year - you can make to your home and lifestyle to reduce your impact on the environment. I believe small steps lead to big changes and every single change can only be a good thing for our wellbeing and the wider environment. The book has been featured in The Guardian Bookshop's One To Watch January 2019, Veggie magazine (see images above), Oprah magazine April 2019, In the Moment Magazine June 2019, 91 Magazine and The Guardian. Order your copy here.
I am a contributing writer and photographer for Gardenista and 91 Magazine. My work has been featured in The Simple Things magazine June 2016 edition which you can see here and in the October 2017 edition which you can see here. Little Birdie was recently in Reclaim Magazine in their Blog Watch feature. I was also named as one of the best Instagram accounts dedicated to green living by The Spruce.
I also teach Basic DSLR Photography Workshops for beginners at the beautiful Chirpy store in Leeds. The next one is in September 2019. Sign up to Chirpy's mailing list here to be informed when tickets are available.
PLEASE NOTE - I DO NOT accept guest posts, PR releases, content links, sponsored posts or post suggestions on the blog and I do not respond to any emails regarding these requests. There is no paid for content on this blog and all written content is my own.
If you'd like to contact me then please send me an email to jenlittlebirdie@yahoo.co.uk. Thanks so much!