Want to be a winner?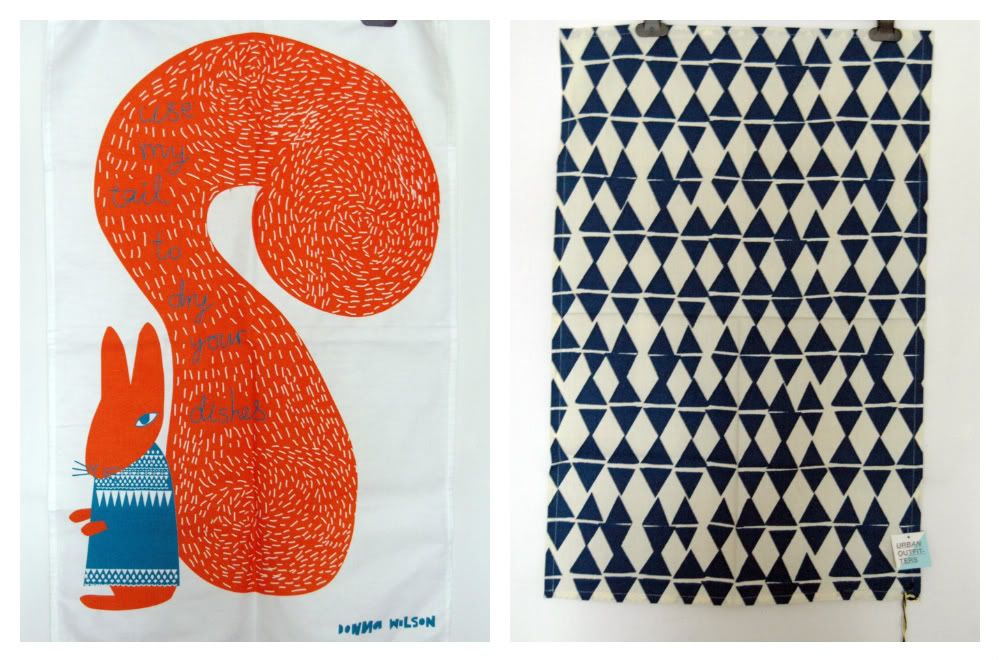 For no other reason than to say thank you all for your wonderful comments and lovely support I'm offering up my first giveaway. How good is that?
You can win either of these tea towels - 'Use My Tail' squirrel tea by Donna Wilson or 'Blue Geo' by Fine Little Day. All you have to do to enter the giveaway is leave a comment saying which tea towel you'd prefer to win and become a follower of Little Birdie (if you aren't already). I'll make the draw using that random number generator thingy next Friday, that's the 23rd March - so you have a week to enter!
PS Giveaway is open to all and I will ship overseas. Oh and if you'd like to share this giveaway on your blog, then that would be jolly nice too!
Thanks a million for being the best virtual friends a girl can have! x
***GIVEAWAY HAS NOW CLOSED. SORRY. THANKS ALL FOR ENTERING.****