52 Weeks of Happy (15/52)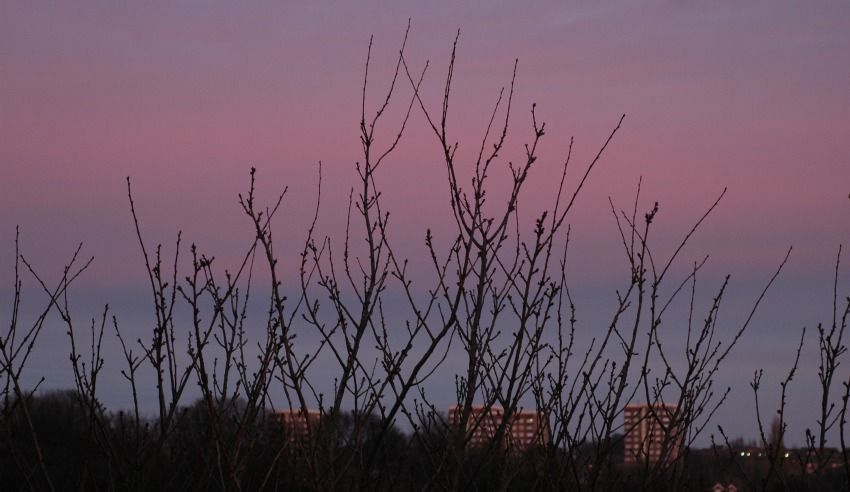 Hello.
How are you all? Having a happy week?
I have to admit to being a bit down in the dumps.
The whole end of holidays kind of blues.
I miss being at home with the Boy, lazy lie-ins, leisurely breakfasts.
Instead it's up early, packed lunch making, stuck in traffic school runs and then off to work for me.
And what with being a witness to a crime and also having had a fourth break-in at the Market Garden, well I'll be honest, I've struggled to find my happy this week.
But I have found some things that have cheered me up, although I've only taken two pictures - sorry!
▲ Tulips, my favourite flower, and in yellow my favourite colour, help to brighten up the grey days.
▲ Having a huge post-Christmas clear out of stuff. Organised cupboard space - it's certainly made my husband happy.
▲ The colour of the sky in the early evening, a combination of pinks and purples. It was pretty impressive.
▲ Watching the BBC Stargazing Live on Tuesday, Wednesday and Thursday nights. And finding myself saying 'that's amazing!' over and over again. It's fascinating stuff, especially learning all about Mars. Unfortunately Leeds has pretty much been covered in cloud for the duration of the programme, so I couldn't actually look out the window and see the stars!
Hope you are all having a happy week. x